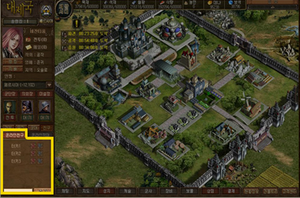 From the lower left of the game interface shown, players can add friend or enemy.
Online Friend : To add a player as a friend, input players name and click "ADD" button. Once the other person approves this friend request, two players will then become friends and show as friends in game.

Online Enemy : As how it works to add a friend, players can add an enemy by inputting players name and click "Add" in the enemy tab. This action does not require an approval from the desired enemy player.